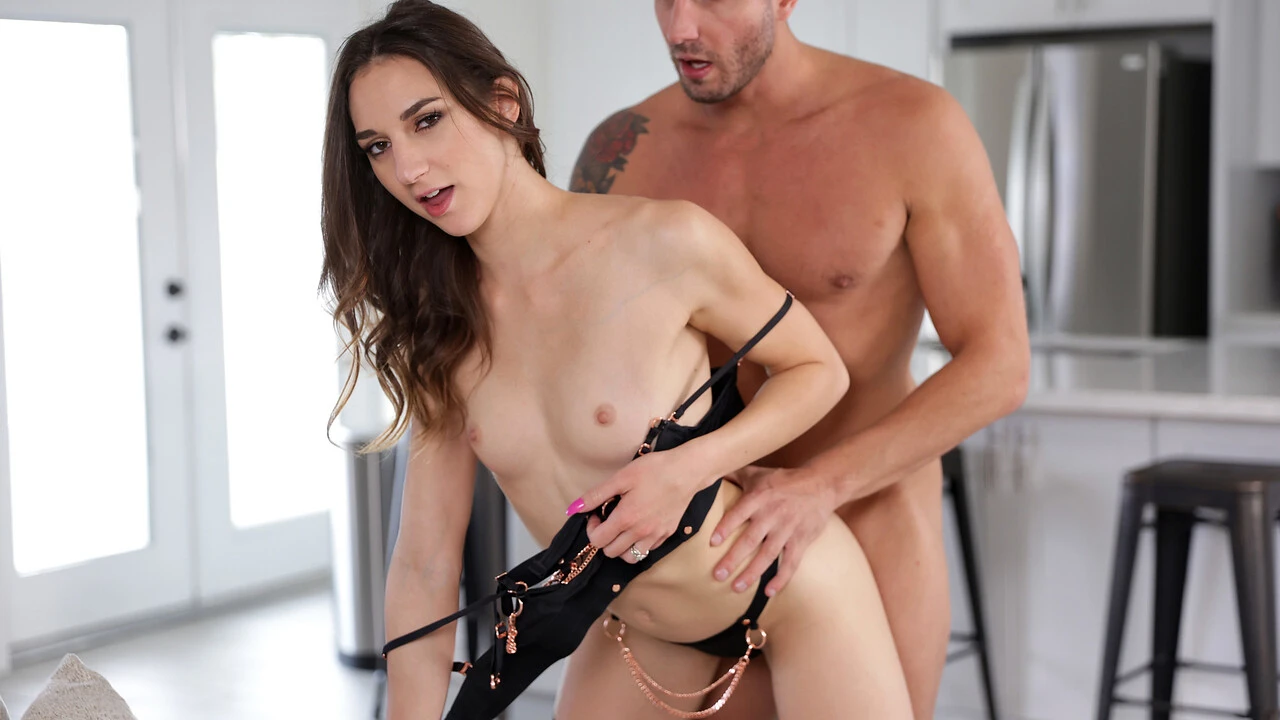 When Quinton still doesn't arrive home, Andi realizes she's feeling too horny to wait. She's just getting ready to slide her hand into her thong to masturbate when Quinton walks in on her. Quinton tries to get Andi to go, but Andi throws him down onto the bed and convinces him that she should definitely stay. Once Andi has her lips wrapped around Quinton's hardon, his resistance vanishes. Andi pushes Quinton onto his back and strokes, sucks, and titty fucks.
Getting to her feet, she slips out of that lingerie and climbs on top of Quinton. Straddling him, she guides herself down onto his fuck stick and goes to town in her stiffie ride. When she's assured that Quinton is all in, Andi turns around and rides him in reverse cowgirl as he squeezes her ass.
Climbing off, Andi sucks her own goo off Quinton's hardon. Then she gets on her back and splays herself wide open, inviting Quinton to eat her out. He obliges, licking their juices right off Andi's twat before getting to his knees and guiding himself into her juicy snatch.